As I gradually release my treasured mixed media space works, I spend plenty of time re-sizing and optimizing images, along with perfecting product descriptions, organizing bar codes, and most importantly naming my precious creations.
A lot goes into a name. A title can immediately reveal a story and pose a question/idea creating an experience that one may have otherwise been removed from. Art has the power to take us somewhere vast and different from reality, and exemplifies humanity's thirst to understand beyond the "normal limits".
While earning my B.F.A. in fine arts from Columbus College of Art & Design titling my work was always a challenge. I didn't want to pigeon-hole my viewers into a narrow preconceived interpretation. As I have matured I discovered the enjoyment in relating stories to my beloved paintings, which live somewhere between reality and science fiction.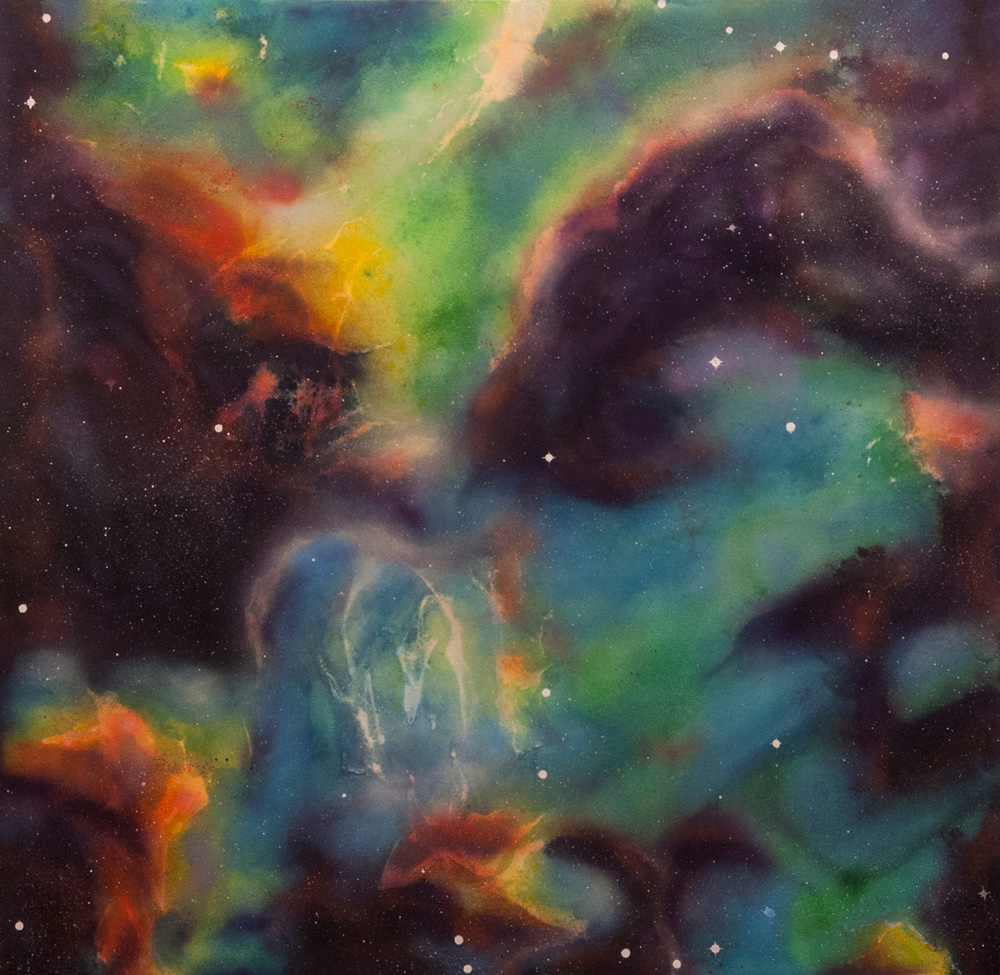 Surface Tension (Star Cluster NGC 2074)





The piece "Surface Tension (Star Cluster NGC 2074)" has a unique juxtaposition of reality and fantasy in it's title. The leading portion of the painting's title, "Surface Tension" is derived from a science fiction short story written by James Blish and published in 1952 where the characters discover an uninhabitable Earth-like planet, entirely comprised of shallow puddles of water and micro-organisms. Blish's story about the biological evolution and advancement toward the sustainability of life seemed like the natural fit for the piece's subtle organic progression of color using watercolors, ink and acrylic spray paint.
While the title may seem limiting, it is the catalyst for the communication of a deeply rooted concept. Titling works, for me, is an exciting and enriching discovery of the art making process, and I look forward to sharing more of my visual and written expression.